JUNE 2017 – SHEFFIELD ARTIST MARCUS METHOD CONTINUES HIS COMMISSIONS AT LEIGHTON VANS.
Marcus is a Sheffield based freelance artist who's work was spotted by Mike Leighton a number of years ago. When the Dodds Close LV HQ was secured, Mike contacted Marcus and realised an ambition to have his incredible grafitti style artwork in the building.
Marcus began his career around 12 years ago and has since been developing his style of mural painting and digital printing. Unique, bright and vibrant, the entire LV team love his work.
The above work can be seen at Stevenson Square in Manchester.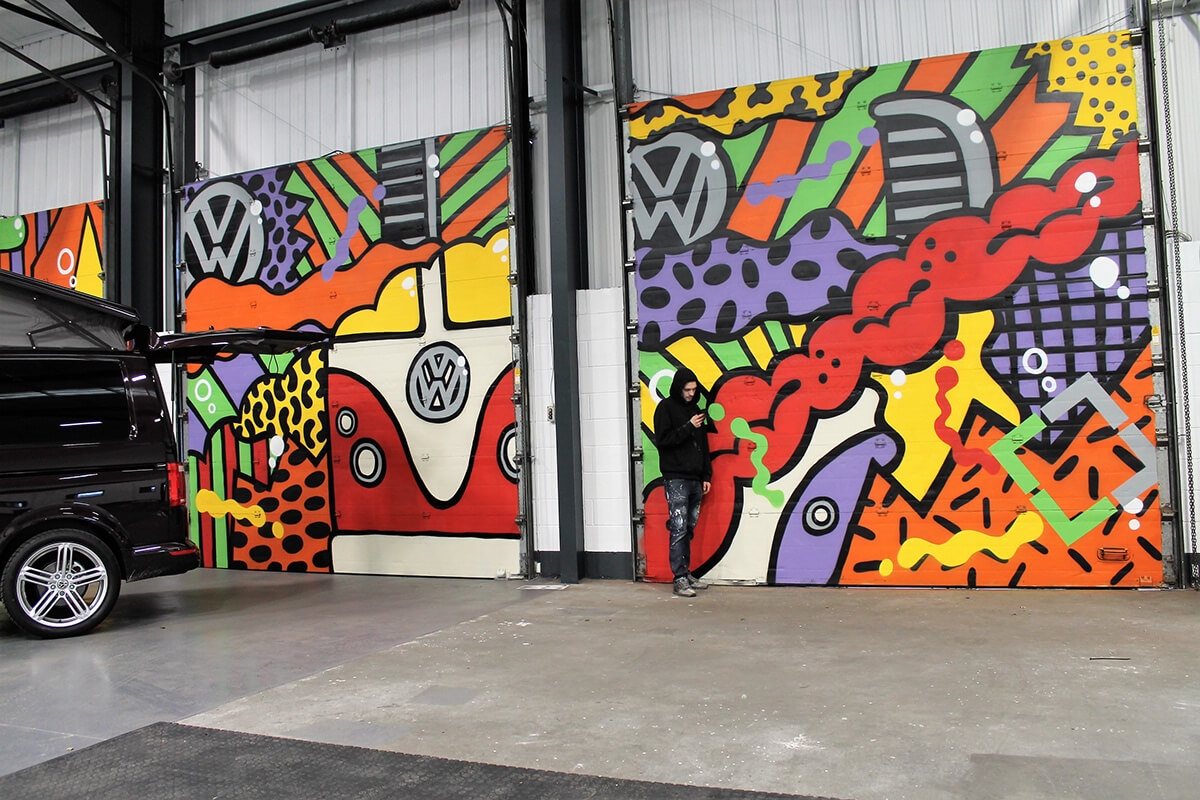 LV wanted the workshop doors to be a statement and to compliment the tonal colours throughout the workshop and showroom. With the gloss floor, the doors make an incredible backdrop to the vans feature photographs seen thoughout the website and social media channels.
The very latest piece of work guides the LV visitors from the showroom into the sales office. This was the most ambitious piece of artwork to date covering angles, door frames, cabling and light switches. As always, Marcus delivered.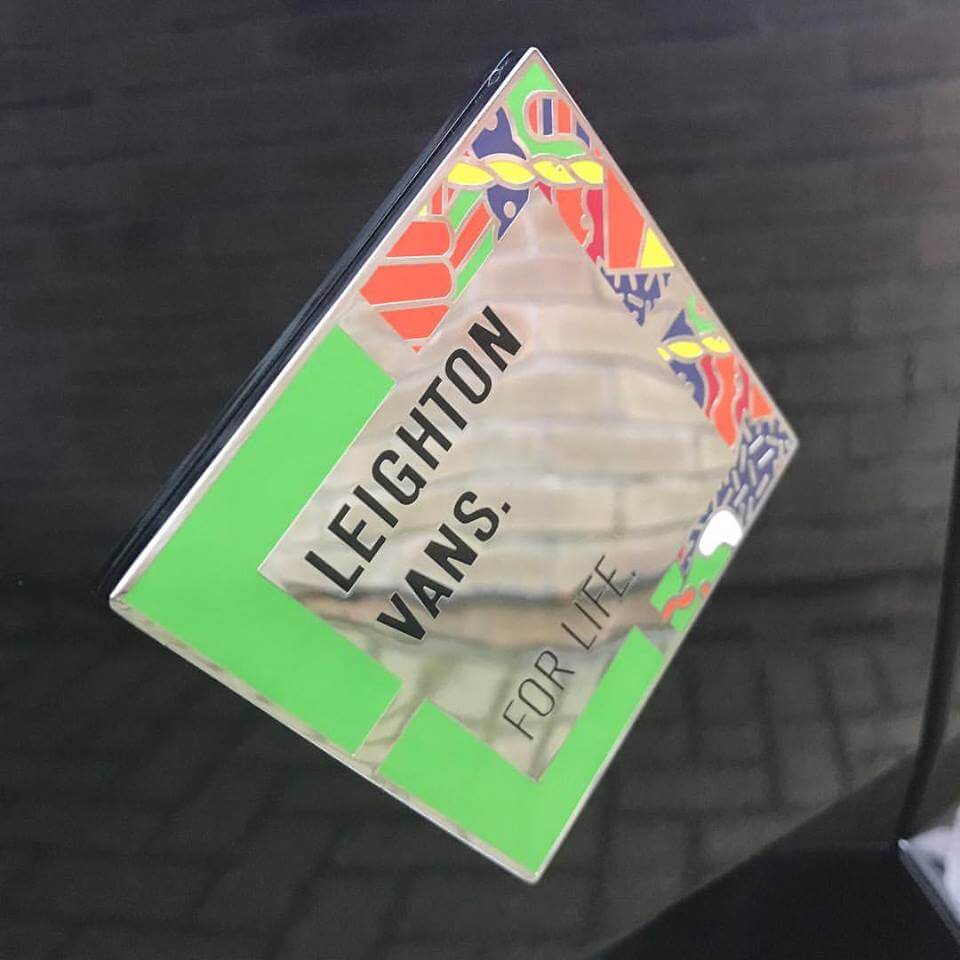 The grafitti artwork has been taken from the workshop doors and incorporated into the LV polished metal tailgate badges and keyrings by Sheffield's House of Logos.
Share This Article