Steve Peat
Peaty is a professional downhill mountain biker who was born and lives in Chapeltown near Sheffield.
He's an absolute legend.
Here's why; DH World Champion, Triple World Cup Champion, 9 time British Champion, Double European Champion, 17 World Cup wins, has competed in over 100 World Cup races and has achieved 52 World Cup podiums (so far).
He started riding bikes from the age of 3 years old, chasing his two older brothers around the streets of Sheffield on a BMX. He then progressed to mountain bike racing as soon as he left school aged 19. Racing at the highest levels for over 25 years, and riding for the Santa Cruz Syndicate team since 2006, Steve's last World Cup season was in 2016. Are we proud to support Peaty? Just a bit!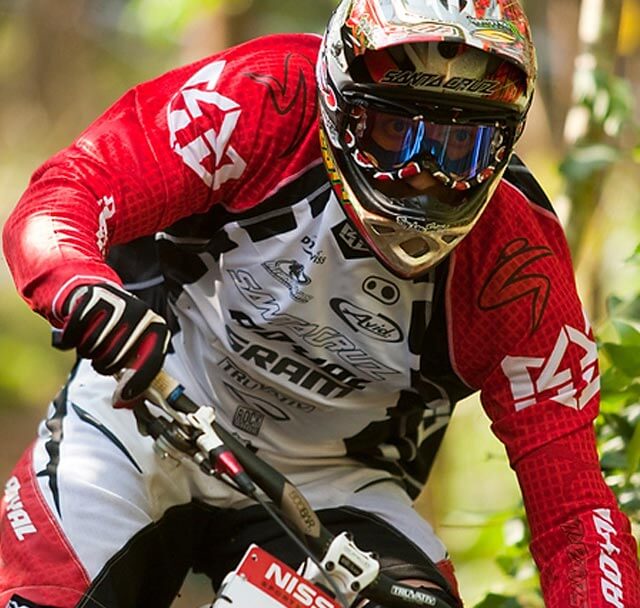 BRENDAN FAIRCLOUGH
The man who constantly sets the bar for style on whatever mountain bike he rides on and off the World Cup circuit races for the Gstaad-SCOTT DH Team.
Brendan is widely recognised as one of the most well-rounded riders on the DH circuit with a unique style that has captivated and inspired his many fans. Whether he's racing competitions or ripping with mates, his natural ability and bike control make him one of the most exciting riders to watch.
Two time competitor of the Red Bull Rampage too, Brendog's an awesome talent.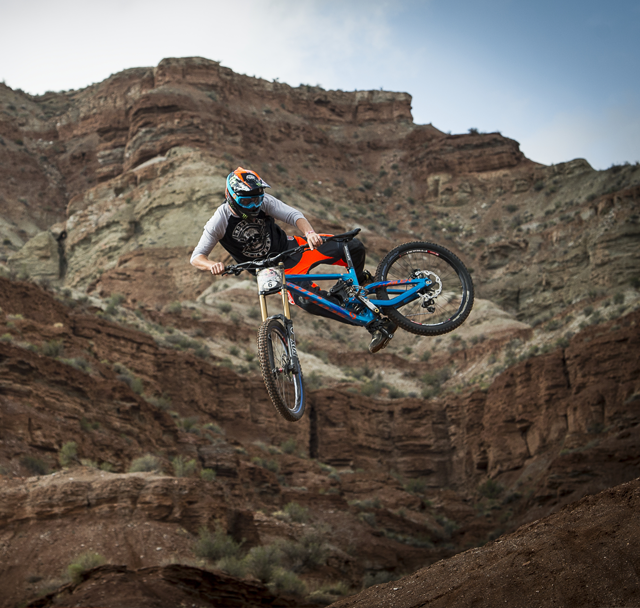 Brendan Fairclough Launching Over A Canyon Gap
DANNY MACASKILL
Scottish trails cyclist Danny is a pro rider for Inspired Bicycles and since his breakthrough YouTube film in 2009, Danny's profile has soared. His current viral success totals over 200 million views on YouTube alone. His Drop and Roll Tour is also a live show favourite, consistently drawing huge crowds, desperate to see some of his best known tricks in a live environment.
If you haven't seen Danny's and Cut Media's films 'The Ridge', 'Cascadia' and his latest 'Wee Day Out', head on to YouTube and check them out. Check out 'Imaginate' and 'Way back home' too – the lads got serious skills.
You'll see Danny's T6 in Drop and Roll livery all over the UK, be sure to give him a wave when you see him!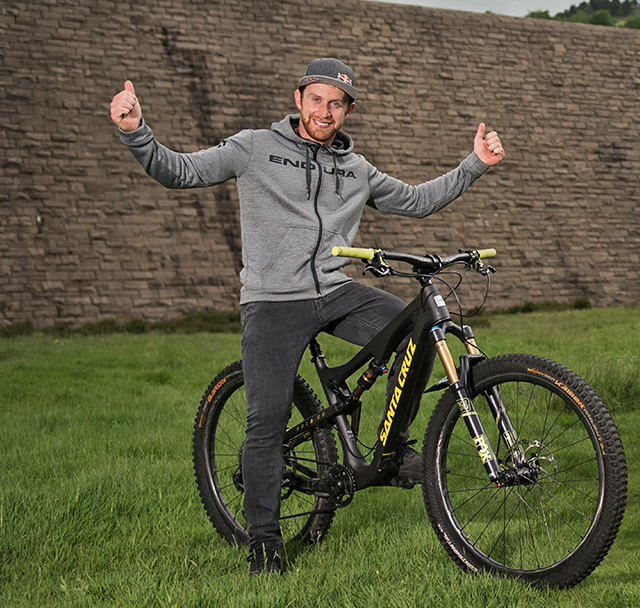 Danny Macaskill – Wee Day Out