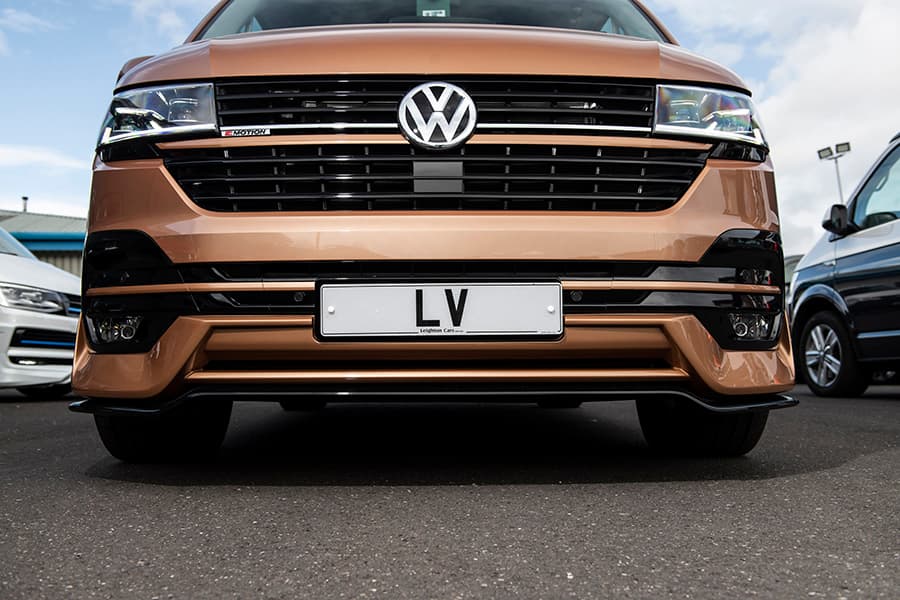 LV-S Splitter
Featuring angular skirts on each corner surrounding the fog lights, as well as a gloss black lip underneath to offer an even more sporting appearance, the stunning LV-S T6.1 Splitter successfully offers that vital premium vehicle feel to any T6.1 Transporter it's applied to.
LV-1 Alloys
Exclusive to Leighton Vans, our LV-1 Alloys! A premium wheel with a high-end finish, the LV-1 is our latest rolling royalty item designed specifically for the VW Transporter.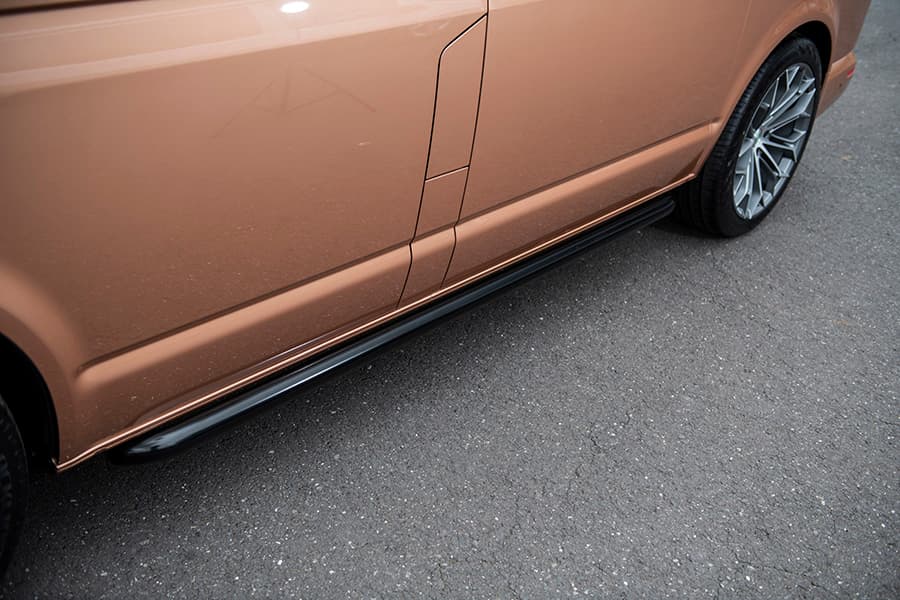 Side Bars
Providing a subtle and stylish addition to your VW Transporter, the side bars give a sports van feel to any Transporter that has them fitted. Available in a range of colours to match your van's colour scheme.
Roof Bars
Strong and durable to offer the ultimate in practicality, these rails not only look great but also unlock a whole host of new possibilities for your Transporter van.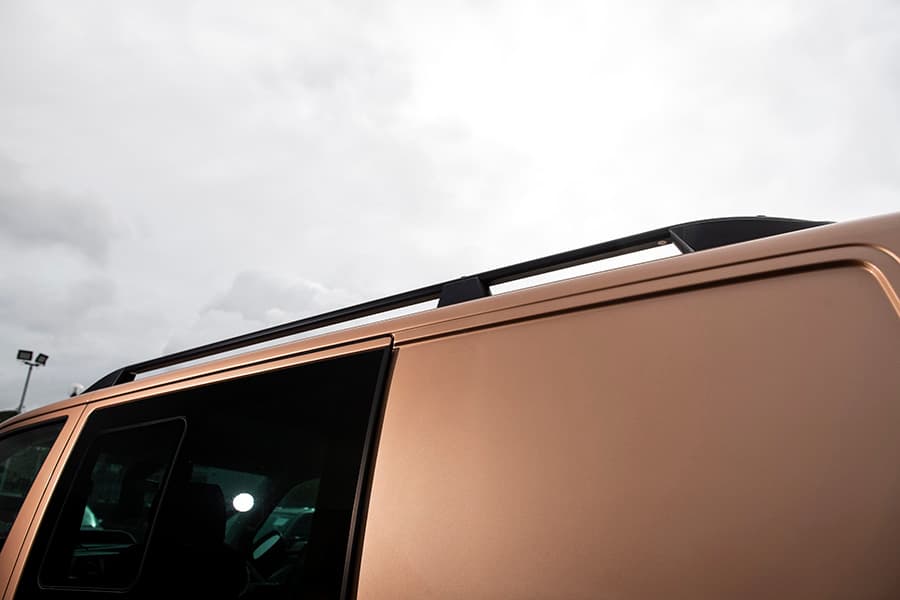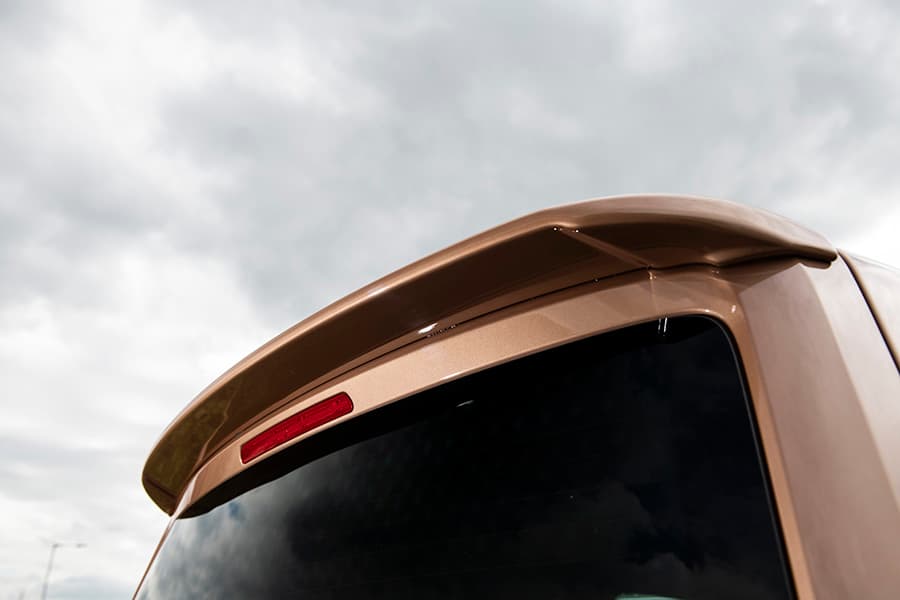 Rear Spoiler
Made from PU plastic, a rear spoiler adds a sleek and subtle sports look to your van. Fitted to all of our Transporters, they add a small but effective change to the van's image.
Carbon Bumper Protector
Practical when coming to protecting the paint work on the rear of your Transporter, a carbon bumper protector isn't just fitted for its clean look.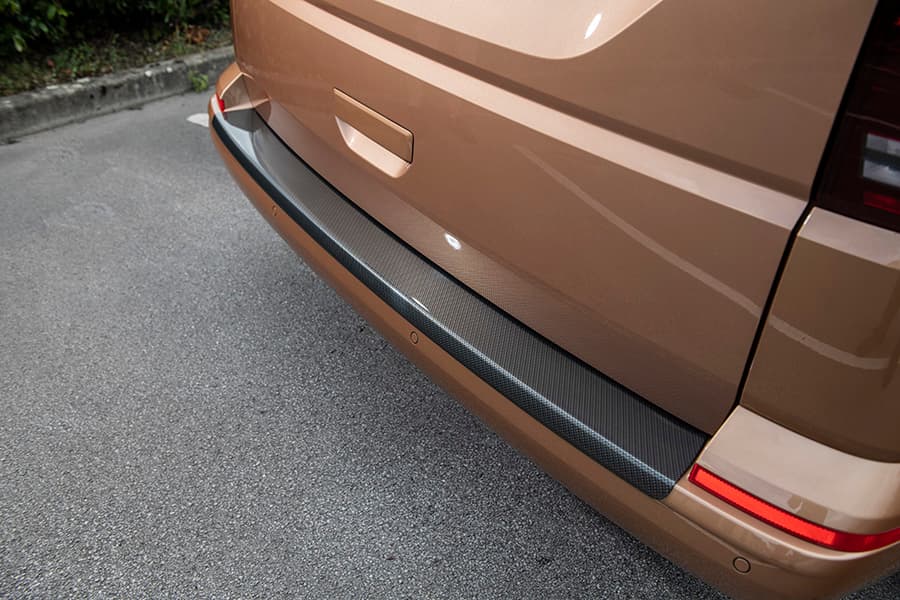 Leather Package
Top-quality interior leather retrim available in a range of styles and colours, the perfect material for those adding a little more luxury to your Transporter.
Interior Lining & Insulation
Suede lining and insulation fitted by experts in house at Leighton Vans. Including touch LED lighting and extra USB charging ports for anyone in the rear, making your van feel less like a van and more like a luxury vehicle.